Phone: 512-858-0145
Website: Link
Certification: DONA International
Location: Austin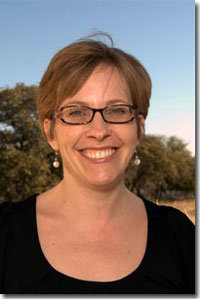 I believe that pregnancy and the birth of a child is one of the most important and transformative experiences in one's life. Parents who have a positive experience during the birth of their child have an easier time adjusting during their transition into parenthood. I believe that parents' unique needs and desires should be acknowledged and respected. As your doula, I am committed to providing the individualized support that is right for you.
I believe that parents deserve to have accurate information regarding pregnancy and childbirth so that they may make confident and wise decisions for themselves and their baby. As a doula, I encourage mothers to trust their bodies, their own instincts, and the birth process itself. Giving birth in a calm and nurturing environment allows the mother to labor confidently. If a birth partner is present, I am always aware of the emotional connection he or she has with the mother and I honor that connection. My presence in no way diminishes the significant and essential role of the birth partner. Instead, I support the partner so that he or she can participate at their own comfort level.
I am married and have two daughters. I trained and received my doula certification through DONA International. I also obtained certification as a breastfeeding educator with the Texas Department of Health. I am comfortable attending births in a variety of settings and working with parents from diverse backgrounds. I am an active member of Central Texas Doula Association, Central Texas Birth Network, and the Coalition for Improving Maternity Services.