Phone: (512) 707-1394
Website: Link
Certification: B.A. Human Development, Certified Yoga Teacher Midwifery Assistant, Life Cycles Celebrant
Location: Austin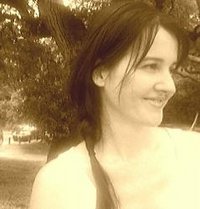 As a Traditional Birth Attendant ("doula") and Apprentice Midwife at various junctures throughout her adult life, Mary has worked with a diversity of client scenarios, births (home, birth center, and hospital) and prenatal & postnatal scenarios. She has also served as a board member of AIMS Scotland and the California Assn. of Midwives, attended many midwifery-related conferences and pursued significant additional studies and research related to midwifery history and the social linguistics of the Life Cycle. Pacific Oaks College, where Mary received her BA in Human Development, is an institution reknown for its contributions to child development scholarship and the originator of anti-bias concepts for emergent curriculum in private and public schools.
B.A. Human Development, Certified Yoga Teacher
Midwifery Consultant
Mary's consulting work is the fruit of her own path of personal and professional experiences, including a long apprenticeship with midwife Jeannine Parvati, mother of the modern yogini-midwife lineage. This reclaimed tradition cultivates reverence for the natural feminine embodiment of the Life Cycle, and its biodynamic relation to
the earth and cosmos.
After her Grandmother Treva (the daughter of a midwife) introduced her to the medicine of aloe vera over twenty years ago, Mary continued to study healing foods, herbs, and spices as allies for restoring harmony and health to her own cycle, psyche, and body. Her personal path has been one of compassionately attuning to the body's symptoms & sensations, as a reverent practice that restores balance on all levels – rather than automatic suppression or surgical "curing" of the body's multifarious, ever-changing, and unique expressions of inner realities and environmental impacts.
Mary's Yoga study began with her first asana class in 1988, which soon expanded into studying ayurveda for women, and the principles of Shakti. She has been teaching as a certified yoga teacher since 2003.
A daily Yoga & Vipassana meditation practitioner, Mary is also an avid Ving Tsun kung fu student. Previously, she studied Tai Chi & Chi Gong from 1997-1999 with Chou Li at the Pacific-Asian Museum Garden in Pasadena, California. Mary attended her first birth in 1989 and later obtained a BA in Human Development from Pacific Oaks College, a Quaker-founded school and leader in the study of social & political contexts of human development and emergent learning