Phone: 512-909-2290
Website: Link
Certification: LM, CPM
Location: East Central Austin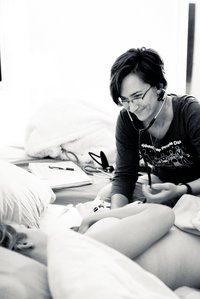 Home birth services with Heirloom Midwifery PLLC are provided by Mandy Toavs, Licensed Midwife and Certified Professional Midwife. She offers a full scope of midwifery services including home birth, water birth and vaginal birth after cesarean (VBAC/HBAC) as well as massage and bodywork. From preconception counseling and prenatal care through labor, birth and the postpartum period, she provides safe, evidence-based care for families desiring a natural, out of hospital birth in the Austin area.