What are Newborn Care Specialists?
Similar services are provided by Newborn Care Specialists, Newborn Care Providers, and Night Nannies. However, their experiences vary. This means that nurses and practical nurses can manage more complex medical situations. Additional support may be provided by infant caregivers, such as running errands, doing some light cleaning, doing laundry for the family, or preparing meals.
This service helps smooth the transition of a new baby and his or her parents into family life by vetting potential Baby Nanny candidates in-depth before they are hired. After bringing a newborn home, many new parents have wondered, "Now what?". Families nowadays are extremely busy, especially when both parents work, especially in high-demand occupations. Thanks to Happy Newborns, sleep deprivation and a lack of knowledge about infant care are no longer a problem.
Child Care and Development Fund
When you use in-home child care, a person comes to your home to care for your child or children. This could be for a single evening or as a full-time care arrangement. States do not regulate this type of care. Families who choose in-home care in some states, however, may be eligible for financial assistance through the Child Care and Development Fund (CCDF). There will be requirements for the child care provider if the child receives financial assistance. Check with Texas Health & Human Services to see if you are eligible for financial assistance and if there are any requirements for providers.
Local Austin Newborn Care Providers Resources
In the baby care matching industry, nanny helpers like the local Austin Company 'Hill Country Helpers' evaluate each family's individual needs and matches them with a suitable caretaker for their newborn. In order to better understand a family's lifestyle, home environment, and schedule demands, the local Austin Nanny Service will exceptionally comprehensive Newborn Care Services Application and (where feasible) an in-person parent interview. Some live-in newborn caregivers provide round-the-clock assistance and care for the baby while day and night Baby Nurses typically perform a 10-hour shift and then leave.  
The Nanny League
11900 Stonehollow Dr #725 A
Austin, TX 78758
(512) 635-6696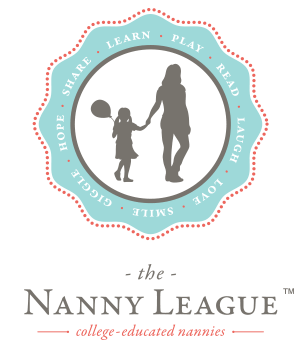 Whether Part-time or Full-time, Newborn Care Specialists or Baby Nurses care for the newest of family members, supporting parents during the transition. These specialty nannies provide overnight care, 12 or 24 hour care or whatever is needed during the infant's first year. These specialists typically charge between $25-45/hr, depending on experience. – thenannyleague.com
Austin Baby Guru
(512) 791-8749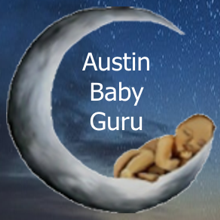 Bringing a new baby into the family is a once in a lifetime event. You and your baby deserve a happy, healthy transition. Get the doula care you need to make it the best it can be. Getting the right start can be truly priceless. –austinbabyguru.com
ATX Doulas
3408 Graybuck Rd
Austin, TX 78748
(512) 931-4404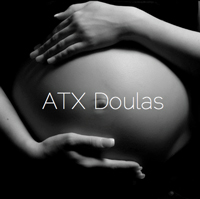 A POSTPARTUM DOULA is a newborn care specialist. Shares knowledge gleaned from personal and professional experience. Empowers parents while building confidence in parenting skills. Nurtures the new family unit. Cares for baby while parents rest, shower, etc. Helps with feedings: checks latch, helps with pumping, gives bottle (formula or breastmilk).  Processes birth and normalizes the wild ride of having a new baby. Provides resources and referrals when family has needs outside of doula's scope. –atxdoulas.com

Hill Country Helpers Nanny Agency
5900 Balcones Dr. #5047
Austin, Tx, 78731
(512) 766-0049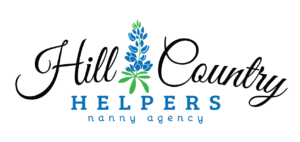 Hill Country Helpers Nanny Agency's mission is to help families find nannies in Austin that are dependable, trustworthy and competent. Permanent employment in Austin and the metro region are filled by our nannies, who are recruited and screened. All of their childcare professionals are highly trained professionals who adhere to the industry's highest standards. – hillcountryhelpers.com
Newborn Baby Care Basics: What to Know When You Leave the Hospital
An unborn child's presence in your life may be both wonderful and scary. In the days following his birth, I wondered: "How am I going to take care of this small, dependent creature?" A parent's ability to discern the needs, wants or routines of their child develop throughout time. Taking care of a newborn (under 28 days old) is not easy, but it may be easier with the correct information. A physician and a pediatric sleep consultant helped me compile this newborn guide's list of things parents should be aware of, routines they should follow and what to do and not worry about when it comes to their newborns.
Diaper Care for Newborns

Even the most experienced parents might feel uneasy trying to diaper an agitated, uncooperative infant. The first few times you don't know how to hold the baby or where to put the diaper might be frustrating. The process of changing a diaper does not take long, and most parents have lots of practice.
Having in home care for your new born baby will bring you relief and probably some sleep. Getting in touch with a nanny service that offers in home care givers to you and your new born baby. Families can choose from a wide range of skilled and experienced Infant Caregivers who can provide step-down care while the newborn (and parents) adjust. Professional Newborn Care Consultants are also available to assist you with any questions or concerns you may have.
It is estimated that your newborn will wear roughly 3,000 diapers in their first year. This is why alot of new families are using cloth diapers. With land pollution on the rise it is far better for the environment to use cloth diapers. It does take discipline and a routine to get the cloth diaper down. But once you have a handle on it – it is easy and doing the world a favor by using cloth diapers. 
Feeding and holding a baby is a need. Their bottoms need to be washed and they require a secure place to sleep, but that's about all they need. Nothing can be done perfectly since no two babies or families are the same.
Prevent excessive skin wetness by taking proper precautions with diapers. Using nonwoven wipes, water, and emollient cleansers, skin should be cleaned. These wipes should be alcohol and fragrance-free.
How to Handle Newborn Crying
Be sure to rule out any obvious causes: Ascertain if the baby's diaper is dirty, whether or not his body temperature is extreme, and whether his clothes is pinching him.
It's okay for him to suckle on you or anything else like your finger or your breast. You should not provide a pacifier if you are breastfeeding until nursing is going smoothly, generally between 4 and 6 weeks of age.)
Recreate a mother's womb by wrapping him in a blanket with his arms tucked within. While making loud "shushing" sounds in his ear, squeeze his left side or stomach tightly and bounce him lightly.
Get out and about, rock him back and forth in your arms or put him in an infant swing to keep him entertained.