Doula is a Greek word referring to an experienced woman who helps other women. The word has come to refer to a woman experienced in childbirth who provides continuous physical, emotional and informational support to the birthing family before, during and just after childbirth. Doulas provide emotional and physical support during pregnancy, labor, birth and postpartum. They call themselves many things including: Childbirth Assistant, Labor Support Professional, Birth Assistant, Birth Companion, etc.
Many studies have shown having a doula increases positive outcomes for labor and birth. When supported by a doula, women have continuous labor support, experience less pain and use less medications, are less likely to have a cesarean birth and have a more satisfying childbirth experience.
We consider birth an incredible physical and spiritual event. Birth has the ability to shape our culture and its significance must be taken seriously. We consider it a privilege to be part of this special event. With open communication our goal is to help you achieve the birth you want.
The following people are doulas in the Austin area.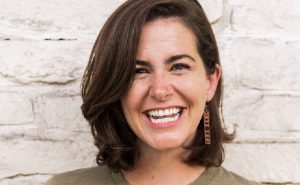 Discovering her passion for birthwork after the arrival of her first child, Allie volunteered with DONA International and was welcomed into a local doula collective called ATX Doulas. Here, she was granted invaluable knowledge and experience that enabled her to guide hundreds of families throughout their birthing journey. Following the birth of her second child,