Varshna Narumanchi, Licensed Midwife & Registered Nurse. My apprenticeships were with a renowned homebirth midwife of 40+ years experience and a very busy, very Austin, birthing center.
Pregnancy and childbirth are particular passions of mine and I am committed to supporting texas families who wish to birth at home. In fact, my own children (now 22, 19, and 17) were born at home with midwives!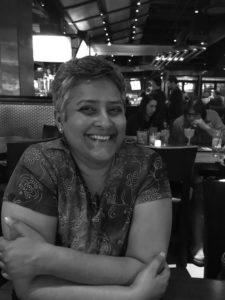 Phone: (512) 736-4591
Website: Link
Certification: Licensed Midwife (LM) & Registered Nurse (RN)
Location: Austin and the surrounding area
Services provided
Monitoring the physical, psychological and social well-being of the parent during pregnancy.
Providing education, counseling, prenatal care, continuous hands-on assistance during labor and delivery, homebirth, and postpartum support.
Minimizing technological interventions.
Identifying and referring those who require obstetrical attention.