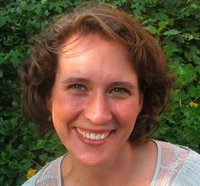 Erica Hope grew up in Austin and graduated from Texas State with a Bachelor's degree in Anthropology. Her services include:compassionate midwifery care for all pregnant people. My services include comprehensive, holistic:
prenatal visits,
home birth support monitoring,
postpartum care for you and your baby.
I believe all people deserve respectful, professional and comprehensive care while they are pregnant. I look forward to working together to ensure you a healthy pregnancy, birth and postpartum period.
Phone: 512-470-3749
Website: (non member)
Certification: licensed and certified professional midwife
Location: Austin
I am a Certified Professional Midwife,  licensed Texas midwife and certified in CPR and neonatal resuscitation.
While an undergraduate, Erica studied extensively in Central America focusing on indigenous Mayan cultures. After getting married and giving birth at home to two beautiful children, Erica developed a passionate desire to support expectant mothers during labor and delivery. She started her doula career in 2008 by training with Birth Arts International and completed her certification in January 2010. Wanting to expand her expertise, Erica began working with a local homebirth midwife in February 2010 and enrolled in Birth Arts International's "Advanced Women's Herbal and Aromatherapy Course," "Postpartum Doula Training" and "Monitrice/Midwife's Assistant Certification."