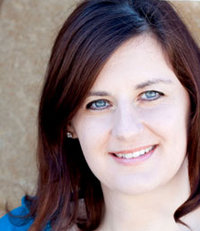 Monika Stone, Certified Professional Midwife CPM, Licensed Midwife LM
I was born and raised on a farm in Germany where I roamed the countryside in search of new adventures as a child where I developed a deep love and respect for nature.
My journey through my professional life started in Germany as a Pediatric Nurse and I worked in Pediatric Oncology. In 2001 after moving to Austin I started my Doula career and spent 8 years serving women and families. When I began the Association of Texas Midwifery Training Program, I was awarded the annual student scholarship. I also was awarded Student of the Year in 2011, the highest honor given to a graduate, I began my clinical training at Heart of Texas Midwives with Mary and Debra as my preceptors. I finished my clinical requirements at the Austin Area Birthing Center where I continued to work after graduation. In this high volume setting I gained valuable experience to expand my skills as a midwife. I am honored to return to Heart of Texas midwives and work alongside Mary and Debra as partners and friends.
Heart of Texas Midwives

205 S Wild Basin Road
Austin, TX 78746

Phone: (512)445-3360
Website: http://www.monikastonemidwife.com/
Certification: Certified Professional Midwife, CPM, LM
Location: Austin
I've been married to my husband Bill for 12 years. We have two children born at home into the hands of midwives. My life was forever altered through their labors and births. Josef was born in 2003 and Sofia was born in 2006. My midwife provided me with the gift of holding the space for my journey through labor and birth and that changed everything. Each of my children proudly points out the exact spot in the house where they were born.
Through my journey of living on two continents, speaking two languages fluently, holding several degrees, working in hospital settings, home births and the Birthing Center; I have cultivated the art of accepting people for who they are. I am a guide on their journey so they can own their experiences. I deeply trust the safety of home birth with a qualified midwife. The safety of mother and baby are just as important to me as it is to the mother, father and their families.
Education
Association of Texas Midwives Midwifery Training Program 2008-2010
Certified Professional Midwife (CPM) North American Registry of Midwives (NARM 2011)
Licensed Midwife (LM) Texas State Department of Health Services 2011
Certified Doula (CD) Doulas of North America (DONA) 2001
Certified Breastfeeding Educator
Texas State Department of Health Services, 2002
Lachnerklinik School of Nursing, Munich 1996-1999
Licensed Pediatric Nurse Upper Government of Bavaria 1999
Pediatric Nurse, Kinderklinic Schwabing, Munich 1999-2000