Phone: 512-299-6138
Website: Link
Certification: DONA Trained Birth Doula (Certification Pending)
Location: Located in San Marcos, Serving Central Texas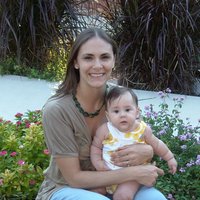 Ashre is a DONA Trained Birth Doula and has been attending births since 2008. She has a passion for all things birth and mothering. She lovingly offers her doula services to mamas and families that want to benefit from a peaceful, knowing, feminine presence at their birth. Her goal is for you to feel  understood, confident, and supported. Ashre hopes to empower women and nurture a feeling of inner security about birthing and mothering.
Ashre has been dedicated to supporting mothers and families in childbirth since 2008. Her passion for labor support was energized by her own three natural births. Every mama she's supported in the throws of labor has humbled her and taught her something new to share with you. Ashre's style is flexible and unconditional. She is happy to support you in your unique journey. Ashre is a presence of calm joy, continuously supporting you so you can have your best birth. She is based in San Marcos and serves families giving birth at homes, hospitals, and birth centers from San Antonio to Cedar Park.