Phone: 512-831-6606
Website: Link
Certification: Doula's each have their own specialties
Location: Austin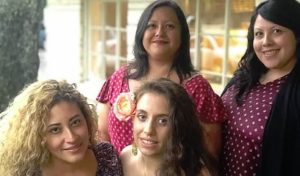 Literal translation from the Spanish language is; co-mother. It's used to show respect to a close friend or comrade. Typically reserved to identify someone who has a special shared responsibility with you, it can also be the person you selected to be the godmother of your child.
We are a community of passionate, progressive and experienced doulas who believe every person should have a fully-supported and empowering birthing experience. By providing the appropriate support and guidance during pregnancy, birth and the first stages of parenthood, Birth Comadres nurture parents and families while they welcome their new babies into the world.  Reach out today to learn more about our customized services.
When you hire us you are hiring a team of doulas with over 20 years combined experience.