Phone: (512) 944 9924
Website: Link
Certification: LMT, CYT, CIMI, Star-Doula

Location: Austin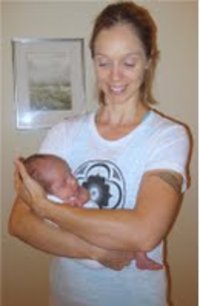 Summer Greenlees is a Registered Massage Therapist, Certified Yoga Instructor, and Labor Support Specialist, with specialized training in women's bodywork including Body-Work for the Child-Bearing Year, Infant massage instruction, Children's Yoga and Advanced Yoga Studies.
Summer spent 12 years attending births as a doula, in addition to her yoga and bodywork practice. During that time, and having attended hundreds of births, Summer has learned how to effectively train and prepare expecting couples for an optimal, positive birth experience using the tools of yoga and massage therapy. She very much enjoys the opportunity to share her skills with expecting couples, including labor massage techniques to expecting birth partners, and breathing and movement techniques for moms to lower stress, reduce pain, and create greater ease during birth. Look for Summer's Labor massage Class under Maternity Services to schedule this class.
Summer received the "Best Massage Therapist" award from the Austin Birth Awards in 2013.