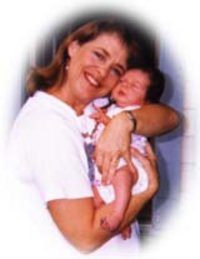 My name is MariMikel Penn. I am a Certified Professional Midwife (CPM) and a Licensed Midwife (LM) in the State of Texas.
I've given birth to six children, am a (RN-BSN) Registered Nurse with a Bachelor of Science in Nursing and have been the president of New Life Birth Services Inc. since May, 1980.
Phone: (512) 477-5452
Website: (non Member)
Certification: Certified Professional Midwife
Location: Austin
I've been executive director of the State Licensed New Life Birth Center in Austin, Texas since December of 1986.
I've attended over 2000 births since forming New Life and have been involved in over 2800 births in some capacity.
Here at New Life we are dedicated to practicing preventative health care and supporting exceptional nutrition for the entire family.  Our holistic care takes into consideration the mind, body and spirit. We promote gentle birth that respects the needs of not only Baby, but Mother and Father as well. Safety is important and we always exercise impeccable care during every birth.