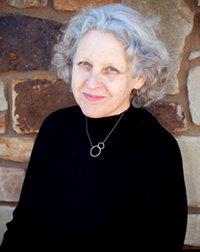 I am a certified nurse-midwife and registered nurse with over 30 years experience. I've worked in homes, hospitals and birth centers and have personally "caught" over a thousand babies and have participated in the care of thousands more.
For the majority of women, life's changes are normal and need little interference. Professional midwifery care has a proven record of safety, and safety is paramount to me. I am watchful of the well being of the woman and her baby. I have excellent statistics with low rates of intervention and resulting healthy mothers and babies.
With support, understanding & trust for the natural process of birth women generally do not medical intervention. I am very familiar with high tech's benefits when appropriate, and I will refer or assist in transferring a woman or her newborn to physician care when indicated.
Phone: (512)445-3360
Website: (non Member)
Certification: Certified Professional Midwife, integrative well-woman care
Location: Austin
I respect individual, family, cultural and religious-spiritual differences and support women's freedom to express themselves. I take time for questions, discussions and attention during office and home visits. My emphasis is on preventing problems through education and helping women make decisions for themselves and their family. I believe the art of midwifery is expressed in being present, supportive and patient throughout pregnancy and birth and being a lifeguard when the need arises.
My husband Pete and I raised three children: Jesse, Luke, and Georgia. All of our children were born at home with the help of midwives because we believe that was the safest and most appropriate care.
I am a life-long Texan, but moved many times as a military kid. I lived two years in Okinawa, Japan. My greatest joys come from my home life with my family and friends, walking the trail at Lake Lady Bird, and swimming at Barton Springs. I have a spiritual calling to midwifery which is deeply rewarding.
I live near Zilker Park in Austin, Tx.
Education
Master of Nursing, Nurse Midwifery Specialty, Emory University, Atlanta, GA, 1980
Certification as Certified Nurse-Midwife by American College of Nurse Midwives, 1979
Bachelor of Science, Nursing, University of Texas Austin, 1975
Certified Breastfeeding Educator, Texas Department of Health, 2004
Current Infant and Adult CPR and Neonatal Resuscitation
Professional Associations
American College of Nurse Midwives
Consortium of Texas Certified Nurse Midwives (Past President 2004-2008)
Association of Texas Midwives
Midwives Alliance of North America
Coalition for Nurses in Advanced Practice (past Secretary 2008-2012)
Texans for Midwifery, Austin
Citizens for Midwifery