Licensed Midwife, Certified Professional Midwife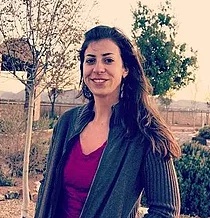 My name is Nikki Marterre. I'm a licensed Certified Professional Midwife in Austin, TX. I provide Fertility Consults, Prenatal Care, Postpartum Care, Well Newborn Care, Homebirth & Waterbirth in the Austin, Round Rock, Cedar Park, Leander, Hutto, Pflugerville and Liberty Hill areas of Texas
I am a Buddhist, mother, midwife, serious nerd and humanist. I am passionate about seeing pregnant people step into their health, their power, and the transformative journey of birth and parenthood. This journey looks different for every person and every family, and while it certainly presents challenges, it also presents many opportunities for growth and joy.

I have a Master's Degree in Cultural Anthropology, which makes me appreciate birthing people from every different background.
When I'm not helping moms, families, and newborns, I'm with my husband Josh and my two-year-old son. I have two dogs and a cat. I love gardening, hiking, herbalism, community gatherings, board games and cooking.

Please call/email/text me for a complimentary interview today!