Phone: 512-294-8303
Website: Link
Certification: Certified Professional Midwife
Location: Austin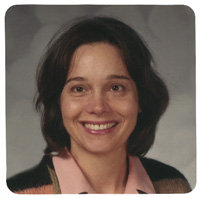 Thank you for your interest in midwifery and home birth. Our service provides customized midwifery care with an emphasis on natural and wholistic solutions for improving health and well being during pregnancy and birth. Comprehensive care with Austin midwife Patty Sprinkle includes all pre-natal visits, the birth with 3 post partum home visits, and a six week checkup for mother and baby.
Austin midwife Patty Sprinkle has been attending births for 16 years and is always amazed by how unique and miraculous each birth is. She strives to provide a safe, loving, respectful environment by nurturing and supporting the natural, normal process of childbirth. Trust and mutual respect help create the best possible birth experience for her clients and their families.
Counties served include Travis, Hays, Williamson and Caldwell.