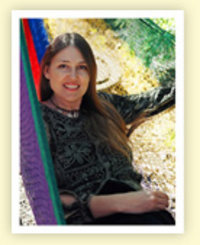 As a midwife, I believe in the innate ability of women to give birth under their own power. That power is especially fueled if they are surrounded by a loving support system. As well, good nutrition, adequate exercise and enough rest all aid a woman's ability to have a healthy pregnancy, a good birth and a healthy baby. Midwifery care is instrumental in making certain all of the above elements are in place, thus facilitating empowering birth experiences for women and their families.
Phone: 512 653-7892
Website: (non Member)
Certification: Certified Professional Midwife
Location: Austin
I received my education through the Association of Texas Midwives Midwifery Program and have been a Certified Professional Midwife for five years. From 2005-2010, I ran my own independent midwifery practice, serving many homebirthing families in the Central Texas area. I am a current Board Member of Association of Texas Midwives and a member of the Midwives Association of North America. I have three children, all born with midwives, who have all inspired me in their own ways to become a better midwife.