Phone: 512.791.8749
Website: Link
Certification: ALACE and Maternity Wise, training and experience as a breastfeeding support counselor.
Location: Austin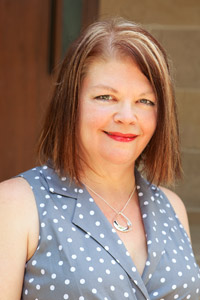 I am certified through Childbirth International and have received additional training with ALACE and Maternity Wise. I have experience with moms having an unmedicated birth, VBAC clients, epidurials, c-sections, inductions, and multipuls. I have worked at local hospitals, birth centers and home births.
I am mom to four great kids ages 9, 11, 14, and 19. My first two children were born in local birth centers with a midwife attending. Due to pregnancy complications, my third child was born in a local hospital with a perionatologist attending. My fourth child was a wonderful planned homebirth with a midwife.
As a doula, I accompany women and their partners in labor to help ensure a safe and satisfying birth experience either in birth center, hospital or at home. I have received and continue to receive education for the doula's role from Childbirth International (CBI), Maternitywise, and the TX Dept. of health. I have many years of experience in teaching and supporting parents in many roles. I draw on my knowledge and experience to provide emotional support, physical comfort, and as needed, assistance in communication with medical staff to make sure that you have the information you need to make informed decisions. I can provide reassurance and a humane perspective to you and your partner before during and after the birth of your baby. I make suggestions for labor progress, and help with relaxation, massage, positioning, and other techniques for your comfort. I am independent and self-employed. As your doula, I am working for you, not your caregiver or hospital. I will respect your decisions and support you to my fullest in facilitating the birth you have envisioned for yourself.