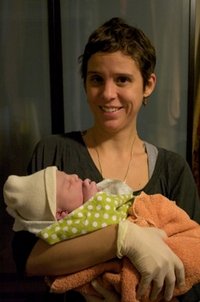 Since January of 1996 I have had the privelege of working with birthing families. I was so sold on the midwifery experience that shortly after my oldest son was born at home in 1995 I began an apprenticeship in Austin. After several years and the birth of another son I began an independent midwifery practice in Austin in 1999.
Phone: 512-374-9592
Website: (non Member)
Certification: Certified Professional Midwife
Location: Austin
I feel very blessed to have been given the opportunity to be involved in what I feel is one of the most important moments of a woman's life. I offer complete homebirth and Doula services in a relaxed environment which include, in addition to clinical evaluation, nutritional guidance, herbal and homeopathic assistance, emotional support, and childbirth classes. I am more than happy to answer any questions regarding midwifery services and your upcoming birth. Please feel free to contact me.