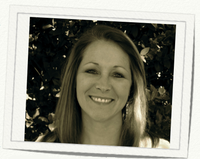 Cammie provides back up midwifery, covering weekends and nights when Mary or Debra may not be available. Cammie was a midwife partner for Heart of Texas Midwives 2008-2010.
My midwifery experience includes 8 years as a home birth midwife (CPM) and 1 ½ as a CNM with Heart of Texas Midwives. My nursing experience includes labor & delivery, postpartum, nursery, many years in adult intensive care, emergency department and pediatric nursing. Currently I am working with Lone Star Circle of Care in Williamson County in Women's Health.
Phone: (512)445-3360
Website: Link
Certification: Certified Professional Midwife, RN, BSN, CNM
Location: Round Rock
I believe: …women are uniquely designed physically, mentally and emotionally to give birth.…women and families who are nurtured, supported, empowered and comforted during their pregnancies, throughout labor and after delivery need very little intervention.…my role as a midwife is to recognize and assist when pregnancy, labor or birth are not proceeding normally and more importantly, to respect the natural unfolding of childbearing by simply being present, supportive and patient!
My husband, Reggie, and I have 6 children Ashley, Ryan, Jacob, Kendall, Wesley, and Eryn.
My two hospital births inspired my nursing career; I wanted to change patient care. My two stepchildren inspired patience and gratitude; I was challenged to treat another woman's children as my own and to appreciate a communicative, open relationship with my former husband.My two homebirths changed the course of my career, my perception of myself and made me the person I am today. I feel called to midwifery to nurture women, help them grow healthy babies and to foster families.
I live in Round Rock near I35 & 620.