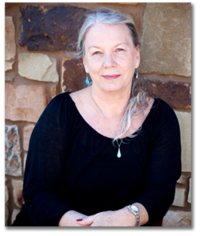 I was first introduced to midwifery in 1977. As the young mother of a beautiful daughter, expecting my second child, I met the Austin Lay Midwives. My homebirth experience changed my life. I gained an understanding of the power of birth and my self-confidence as a mother and a women soared. My path in life changed. I pursued my midwifery education and in 1986 became the 89th midwife licensed in Arizona. There, I began my homebirth practice. While practicing as a homebirth midwife, I also acted as the medical director for the emergency medical services of a rural community in northern Arizona. I also spent 4 years at the Payson Regional Medical Center's Family Birthing Center as a doula, educating and supporting women through labor, birth, and the immediate postpartum period. I moved back to Texas in 2005 and became licensed here in 2006.
Heart of Texas Midwives

205 S Wild Basin Road
Austin, TX 78746

Phone: (512)445-3360
Website: http://heartoftexasmidwives.com
Certification: Certified Professional Midwife, CPM, LM
Location: Austin
I have attended approximately 1,300 births since 1977, most of which took place in a home setting. The others were in a hospital or birthing center. I was the primary midwife for most of these births and performed an assisting role in others. I have participated in all aspects of the childbearing cycle, prenatal care, labor, birth, and postpartum care. Today, I enjoy being with women both at home and at the hospital. I love to interact with the family, as they get to know their newborn, with guidance about postpartum care, newborn care, and breastfeeding.
I am the mother of 7 children, ranging in age from 15 to 34. I am also a grandmother of eight. I recently brought my family back to Austin where my midwifery career first began. My life has now come full circle.
Each of my kids was breastfed for an extended period of time. I have had 4 home births and 3 hospital deliveries, including a c-section. I have experienced natural unmedicated birth as well as childbirth with an epidural. When we talk about your birthing options, I speak from experience.
I believe that every woman deserves to be cared for according to these principles. This model of care can be provided in any setting.
Education & Training
Certified Professional Midwife (CPM) North American Registry of Midwives (NARM 2006)
Licensed Midwife (LM) Texas State Department of Health Services 2006
Licensed Midwife Arizona Department of Health Services 1986-2007
University of Maryland, Prince Georges Community College,National Navel Medical Center, Eastern Arizona Community College: Emergency Medical Technician and pre nursing studies.
Apprenticeship: Austin Lay Midwives & New Life Birth Service 1977-1984
Breastfeeding Educator, Texas Department of Health, 2009
Current Infant and Adult CPR and Neonatal Resuscitation
Professional Associations
Association of Texas Midwives